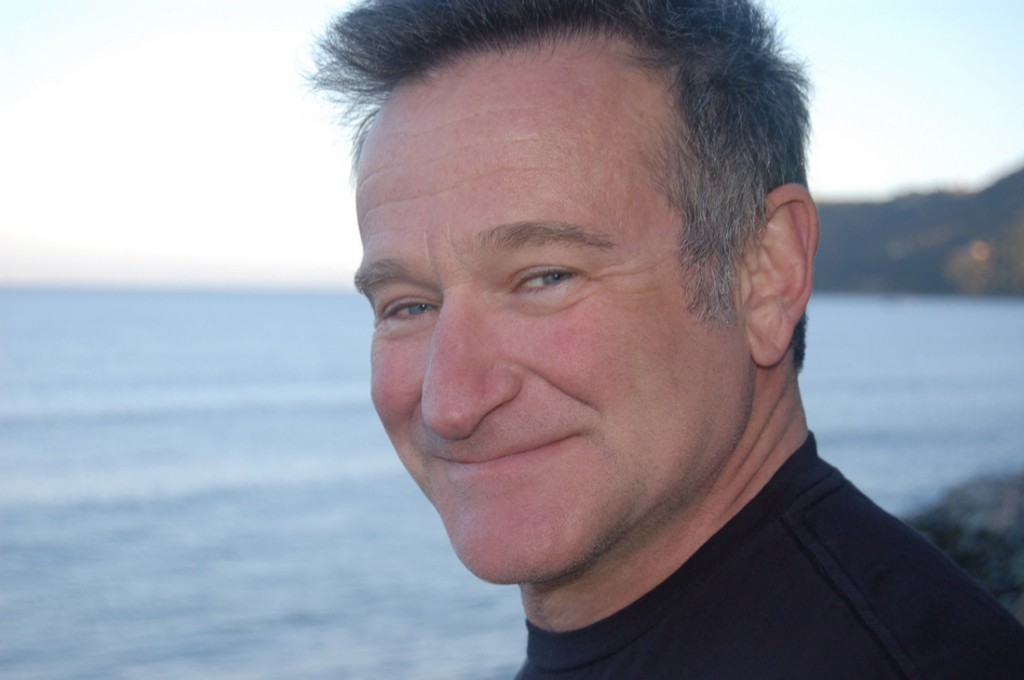 Even though it has been a few days, the entire world is still grieving at the loss of one of the greatest actor, comedian, and provocateurs of our time.  Robin Williams started out as a push the boundaries comedian who on stage would go to places no one had ever gone before.  His comedy was a whirlwind of thought provoking, gut busting, flat out laugh your head off material the likes of which nobody had ever seen, nor are we likely to see again.  If that was all that Robin Williams ever was in his lifetime it would have been enough, but he had far more talent and depth than anyone realized.  He went on to gift us with some of the greatest acting performances in history.  Some of his best movies found that sweet spot between humor, tears, and life changing inspiration.  As a tribute to one of the people who on more than one occasion moved us to not only think more in our lives, but to do more as well, we take a brief look at seven of his greatest, thought provoking movies.  Listed in alphabetical order, we chose these movies because if you take the time to watch them, you will walk away thinking a little bit more about life, and perhaps feel compelled to actually do more with your life as well.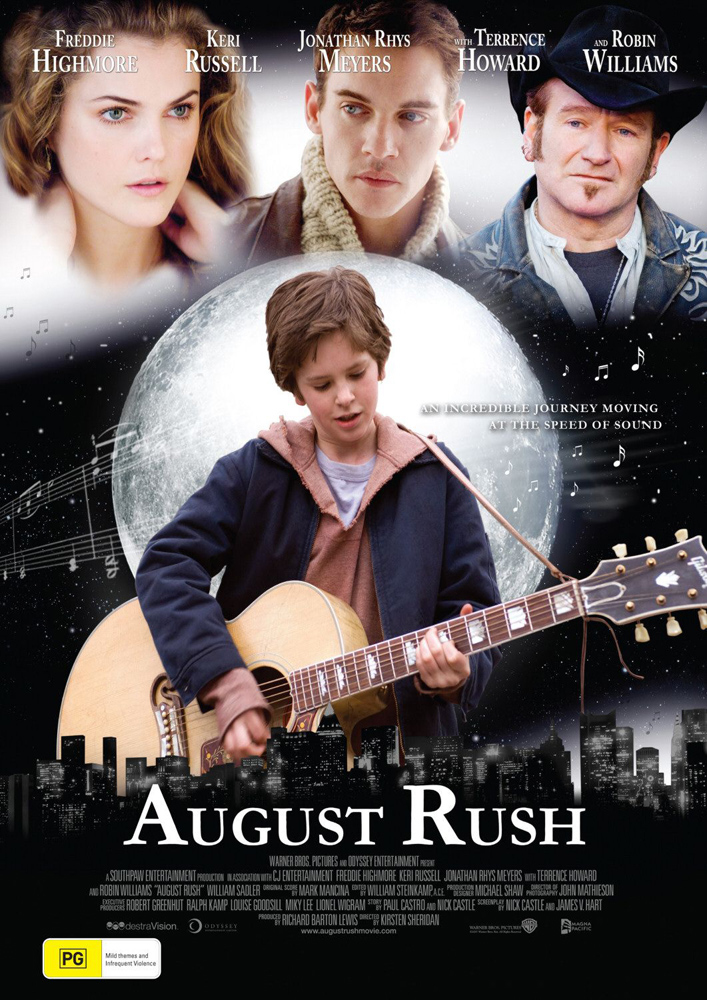 August Rush is a movie many people missed.  Even as a huge Robin Williams fan, I personally did not see this movie until it was on Blu-Ray disc.  The bad news being I wish I had seen it on the big screen, the good news of course was that great feeling you get when your average ordinary rent a movie night suddenly turns into something far more substantial.  This movie tells the story of a young orphan boy who believes that music will bring him and his parents back together.  Robin Williams plays a small role in this film, and unlike many of his most endearing characters he is kind of the bad guy.  This film is a feel good story that would not be nearly as satisfying if not for the edge of darkness that Robin Williams brings to his performance.  This movie reminds us of the power of music in life, and provides a positive satisfaction that is hard to find amongst today's increasingly cynical movie material.  Here is a great scene from the movie:  August Rush Guitar Scene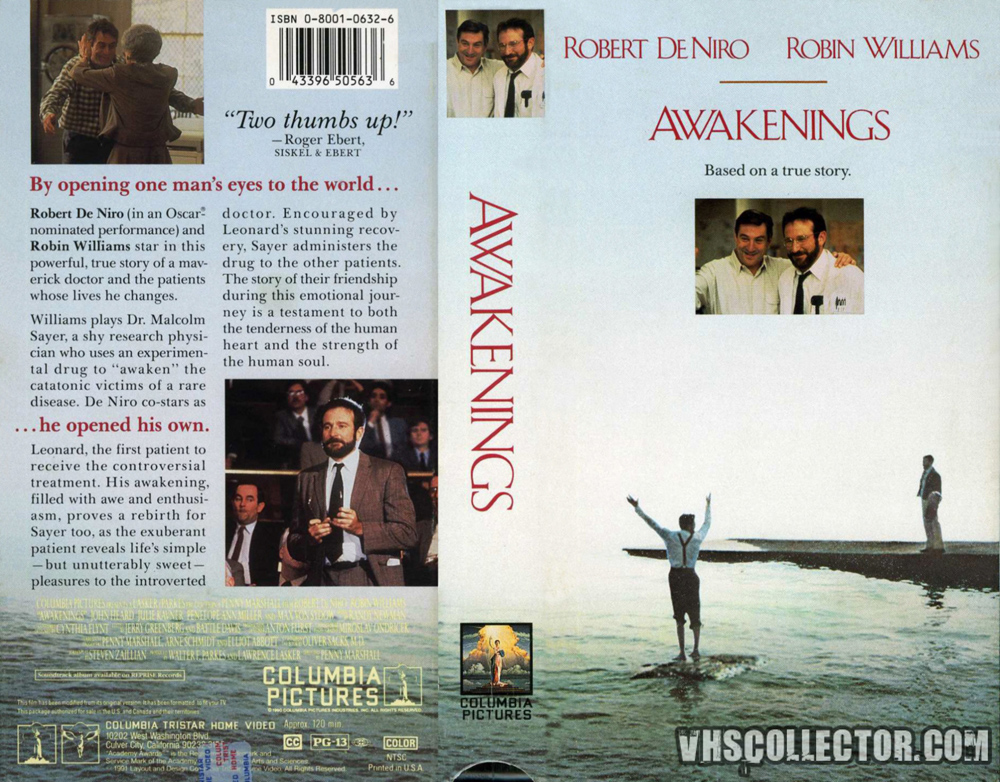 Whenever life has me starting to feel like it is not fair, all I have to do is watch the movie "Awakenings".  Based on a true story, this film has so many life lessons in it, so many things that remind us that every day we live should be appreciated.  Robin Williams plays a doctor who has spent most of his career as a researcher.  He starts working with patients that have been catatonic for years, and finds a way to bring them back to life, although only for brief periods of time.  Robin Williams ability to become a character through and through is on full display in this movie, and we promise you that you will be moved by this film in more ways than one.  After watching this movie, I usually appreciate my life more than I did before.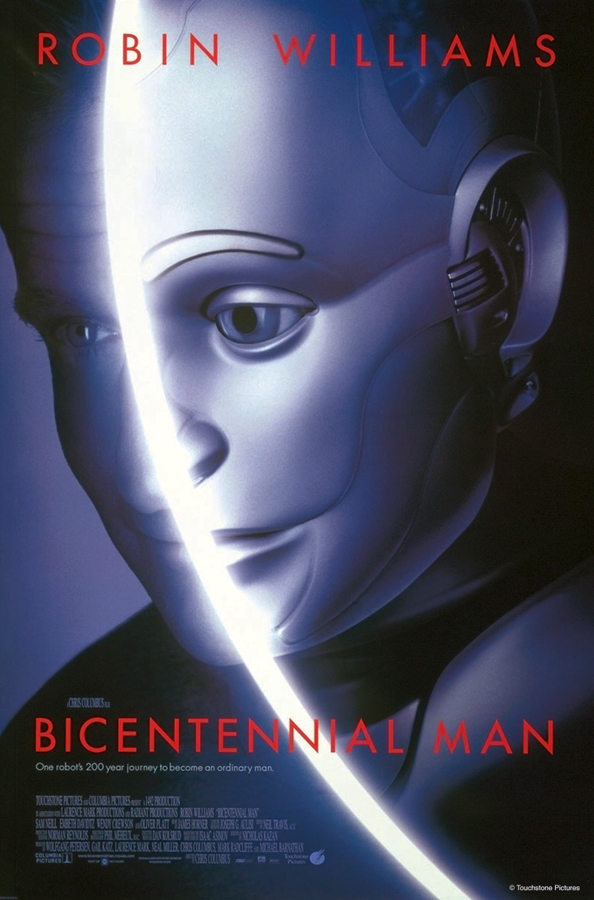 Here is a Robin Williams movie that I don't believe had very much success.  In Bicentennial Man, Williams plays a robot that over the course of 200 years becomes an ordinary man.  Granted the premise requires one to suspend reality a little bit, but as in most of his movies, Robin Williams somehow makes the process more enjoyable.  There are a lot of things about this movie that are sub par, but if you are able to watch the movie from beginning to end, you will find it to be very thought provoking.  It requires some patience, but if you are able to view the movie in its entirety we believe you will find yourself thinking about things in a different way, and while this may not be one of his best movies, it is one of the more thought provoking ones.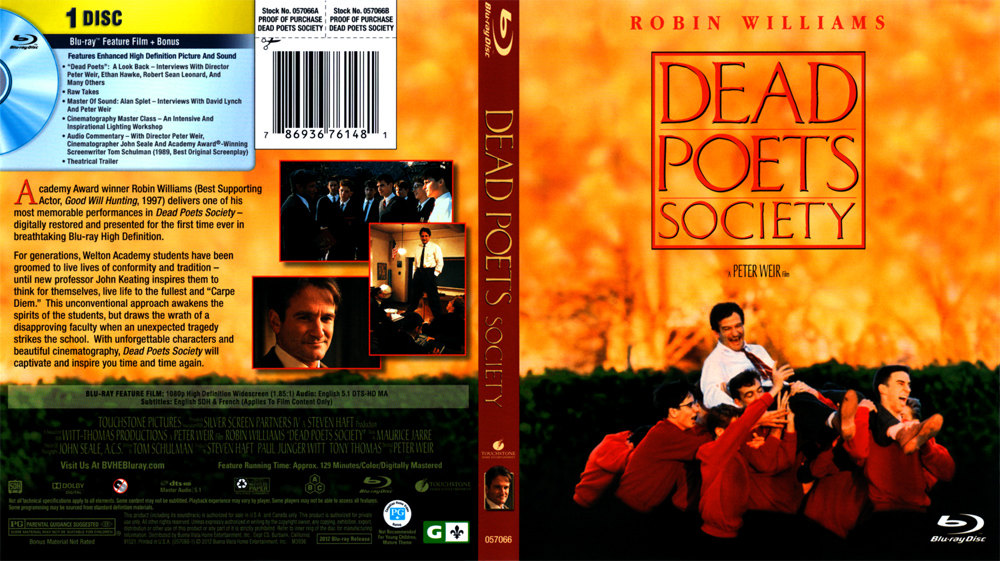 Here is a Robin William's movie that will always have a special place in my heart.  This was the movie where I learned about "Carpe Diem" which means seize the day.  It also happens to be the movie that I watched with my wife on our first date.  We were both working with a company that did a lot of great educational seminars, and this was a movie that was highly recommended, we both liked the movie, and so we watched it together.  There are some truly great life lessons in Dead Poets Society, and we know some of you will have a hard time with the poetry part, but trust us when when we tell you that there is some really amazing inspiration in this movie.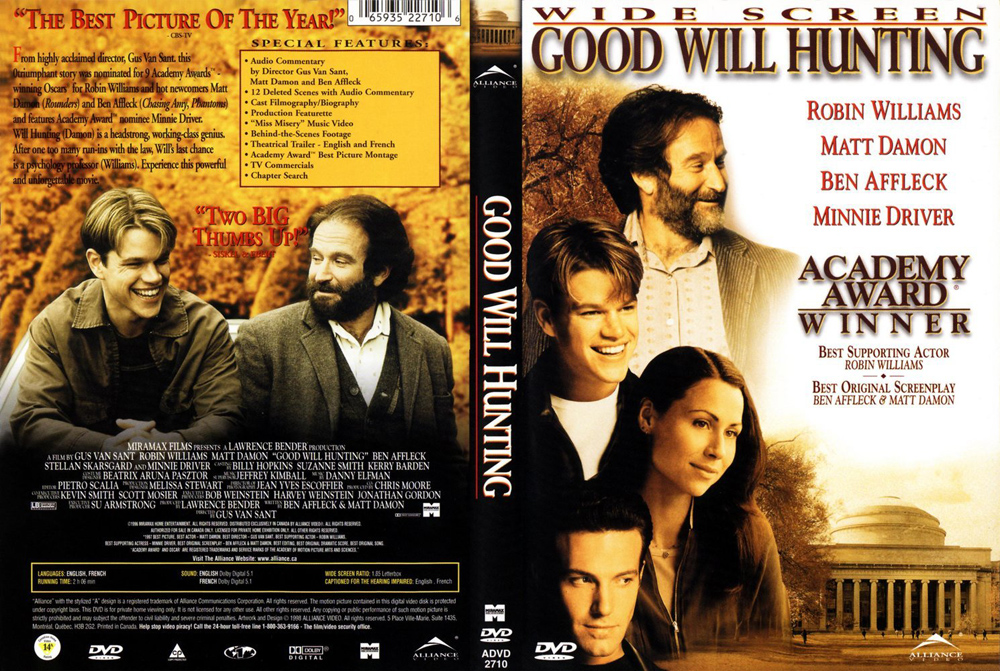 Arguably Robin Williams greatest work, this movie was an instant classic.  Be aware there is quite a bit of harsh language, but the movie is pure gold.  Great acting, great directing, and great writing make this one of those movies you can watch over and over again.  Robin Williams gives a performance for the ages in this one, gracefully walking the line between funny and pulling at heart strings.  There is a reason he won an Academy Award for his role in this movie.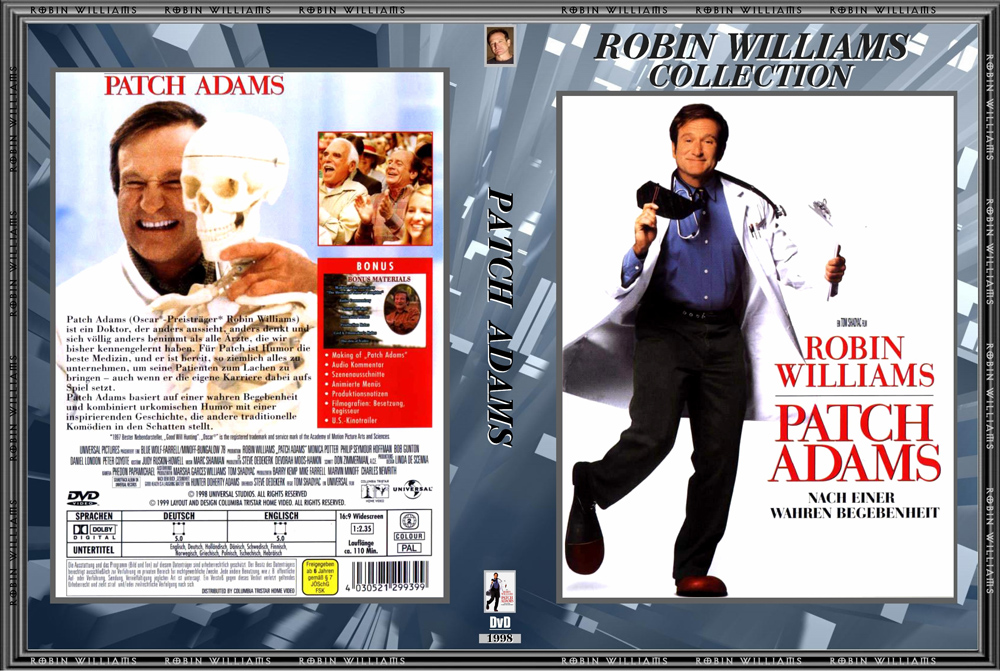 This movie is usually forgotten when one thinks of Robin Williams great movies, but it is a special one.  Based on the true life story of the real Patch Adams, this movie has lots of laughs, and a great story.  As always Robin Williams is able to elicit tears just as easily as he can make us laugh.  His talent was on full display in this wonderful film about a real life doctor's crusade to bring better health care to the world we all live in.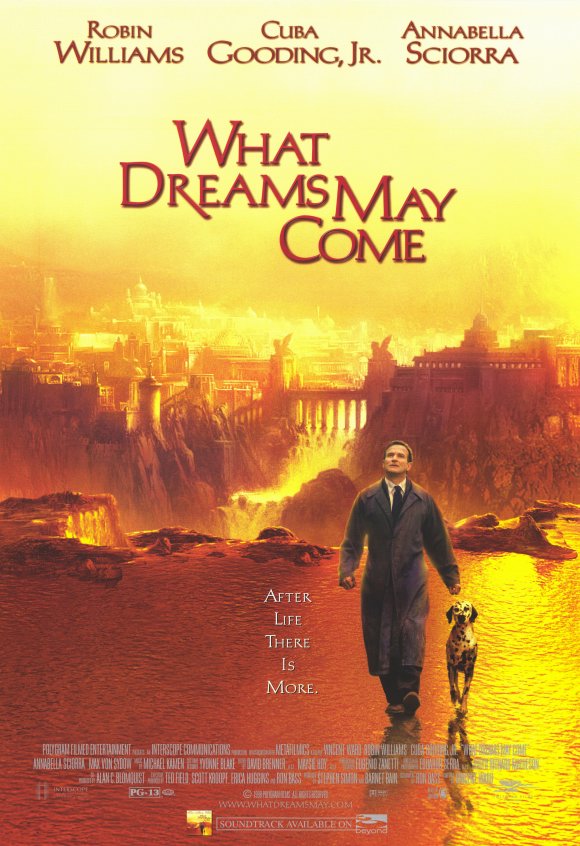 For our final film in our look at Robin Williams greatest works, we choose his movie about heaven.  The movie overall has a very dark feel to it, but there are scenes of inspiration, and the thought of Robin Williams running around heaven making God and all the angels laugh is a pleasant one.  His talent will be missed.  There are few actors who had the ability to make us laugh, while at the same time inspiring us to "think more, and be more" in our lives.  Robin Williams, thank you for the many portraits of inspiration you have given us over the years.  You will be missed greatly, here's to the after life being a much funnier place by the time we all join you.
Seven Video Clips from these seven great movies!
Related articles